At Centreline, we produce aesthetically pleasing bespoke enclosures for a wide variety of industrial applications. Centreline enclosures can be a standalone unit with no other framework for support or a complete structure with overhead platforms and storage facilities.
Centreline Enclosure systems are supplied in a modular form for ease of onsite installation. Some of our enclosure range uses high-quality performance interlocking metal facings to provide an airtight, light sealed, secure and consistent joint that can be sealed with sealant for a continuous anti-bacterial food safe barrier. These systems are extremely robust self-supporting constructions up to 8.2 meters that can be fitted with a broad range of additional products where required. All enclosure systems can be completely relocated and reused.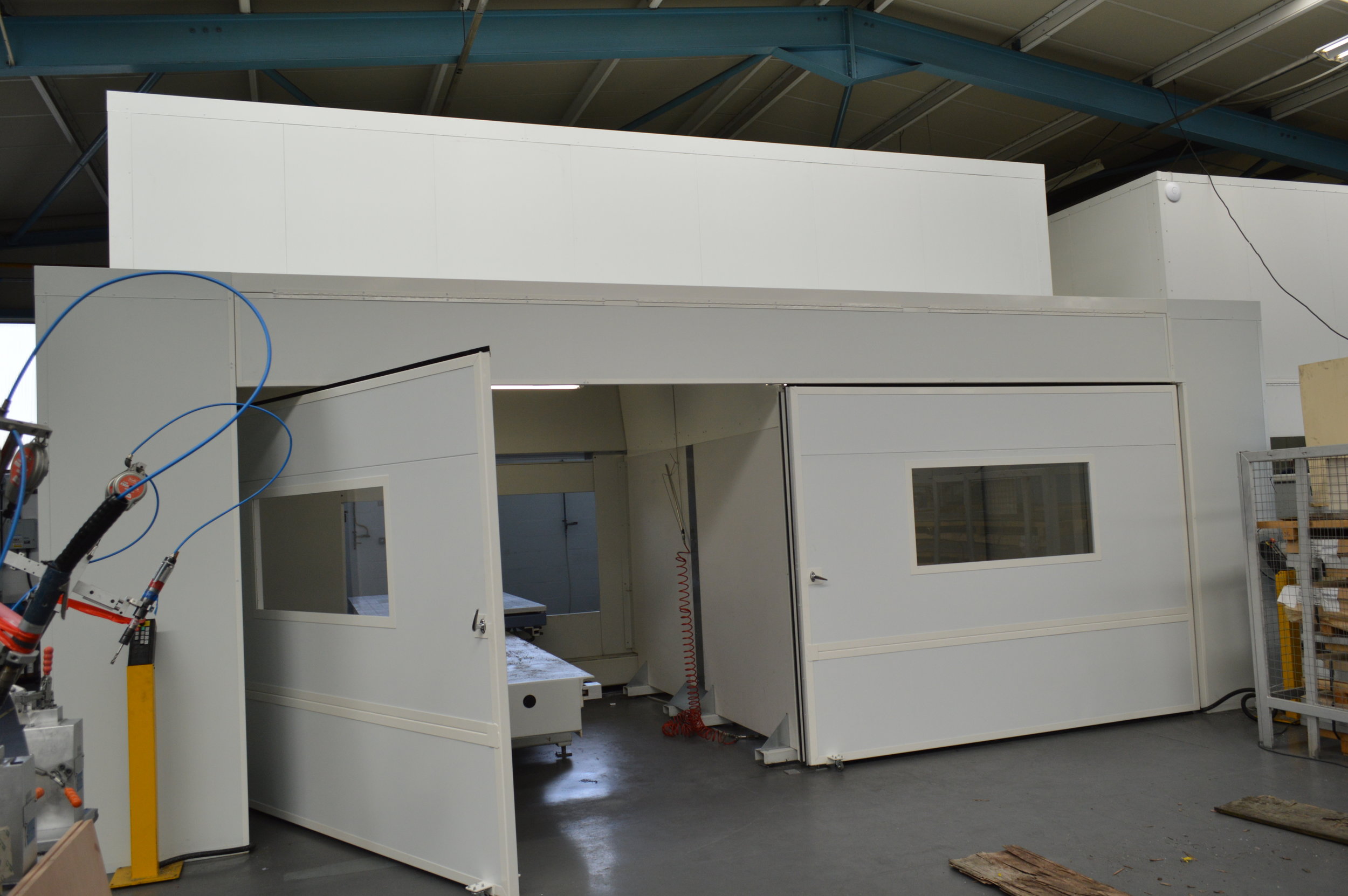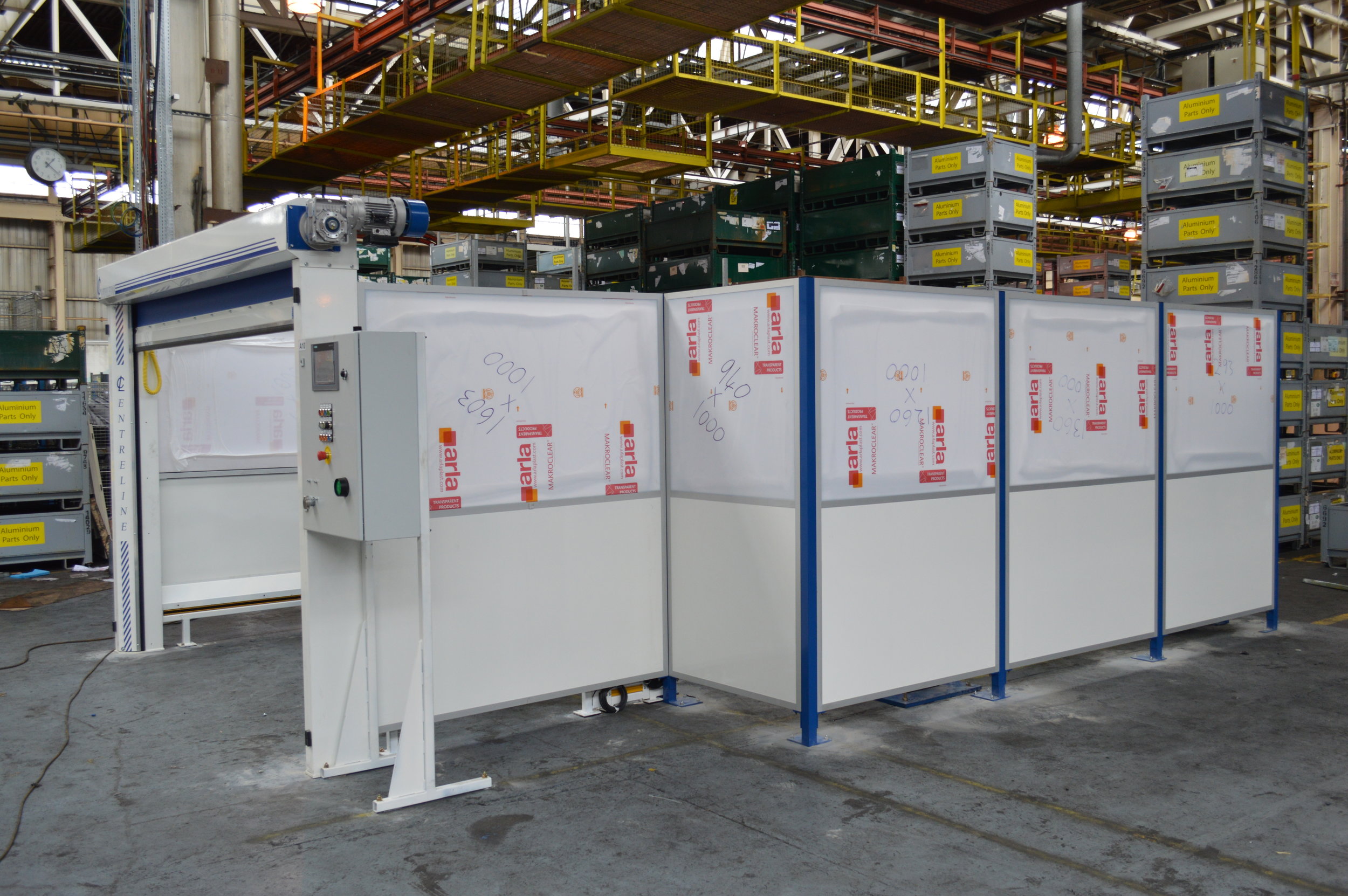 Our different types of enclosures:
PIR Panels (Polyisocyanurate, foam filled rigid slab).
Mineral Fibre Panels (Rockwool mineral rigid slab).
CLAS Profile (Centre-Line Aluminium Section).
Security Enclosures.
Folded Sheet Panel with perforated mesh (Rockwool Inserts).
The different applications our enclosure systems are installed for:
Clean rooms
Secure enclosures
CMM machine enclosures
Offices
Robot enclosures
Laser cells
Spray paint booths
Sound acoustic enclosures
Cross contamination rooms
Linishing enclosures wet rooms/ dry rooms
Repair enclosures
Temporary buildings